Disclaimer & Copyright Information
Copyright Information
ALL CONTENTS ON THIS SITE ARE PROTECTED BY COPYRIGHT. EXCEPT AS SPECIFICALLY PERMITTED HEREIN, NO PORTION OF THE INFORMATION ON THIS WEBSITE MAY BE REPRODUCED IN ANY FORM, OR BY ANY MEANS, WITHOUT PRIOR WRITTEN PERMISSION FROM allaboutnaija. VISITORS OR USERS ARE NOT PERMITTED TO MODIFY, DISTRIBUTE, PUBLISH, TRANSMIT OR CREATE DERIVATIVE WORKS OF ANY MATERIAL FOUND ON THIS SITE FOR ANY PUBLIC OR COMMERCIAL PURPOSES.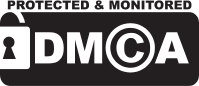 PLEASE READ OUR TERMS OF USE AND PRIVACY POLICY STATEMENT FOR MORE INFORMATION.
Disclaimer:
All comments made on this website are the opinions of our readers and do not in any way represent the views of allaboutnaija. Please feel free to speak your mind here when leaving a reply/comment and be rest assured that your privacy is protected. Read our privacy policy for more information.
ALL ARTICLES AND MATERIALS FOUND ON THIS WEBSITE ARE FOR ENTERTAINMENT/EDUCATIONAL PURPOSES & MEANT FOR GENERAL READING ONLY. They are designed to support and should not be used as substitute for professional care, for diagnosing or treating a health problem, or otherwise.
The materials found on this website are based on the author's research, experience and opinions. allaboutnaija.com assumes no responsibilty for how these materials are used.
These notice are subject to change. We shall notify you by placing a prominent notification on our site if any updates or changes are applied. For questions, suggestions, or wish to make a complaint, Please complete the feedback form below or send an email to support@allaboutnaija.com and we shall get back to you.
You can also connect with us on facebook and twitter (@allaboutnaija)
Thank you.
Updated April 24, 2012
©2012 allaboutnaija